CLIENT AND PROJECT:
Monsanto, FF Technology Building Laboratory,
Chesterfield, MO
PROJECT TYPE: NEW CONSTRUCTION
Monsanto relied on Interface's expertise in multi-phase design-build outs and schedule management on collaborative construction projects.
---
SCHEDULE AND COORDINATION MANAGEMENT
Interface assisted with expedited the new building's construction schedule through consistent work continuity planning and collaboration with Alberici and their subcontractors.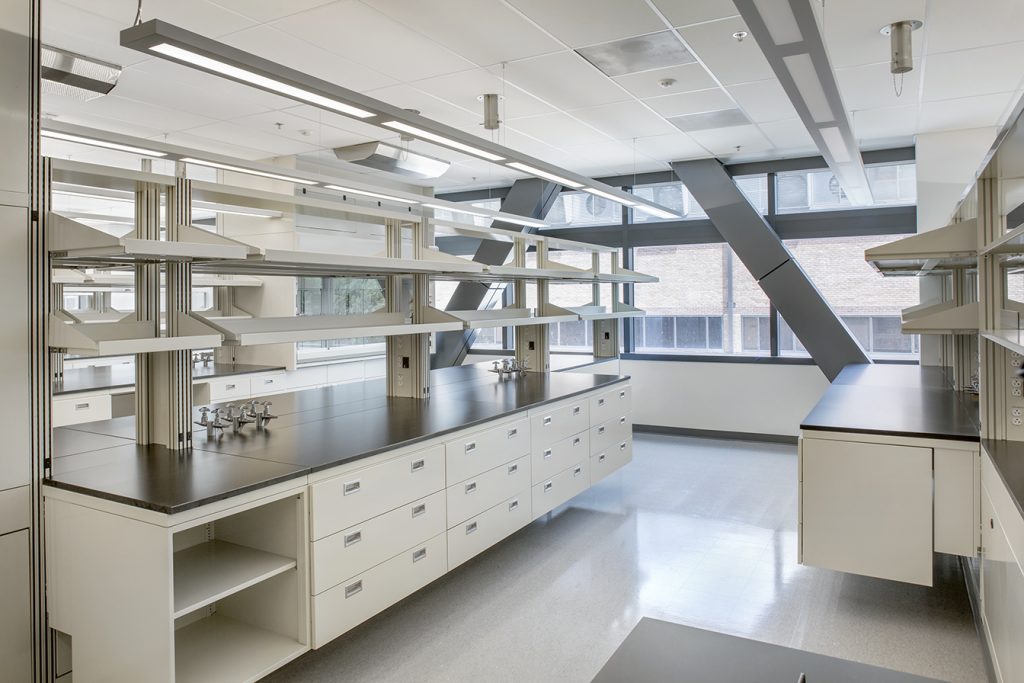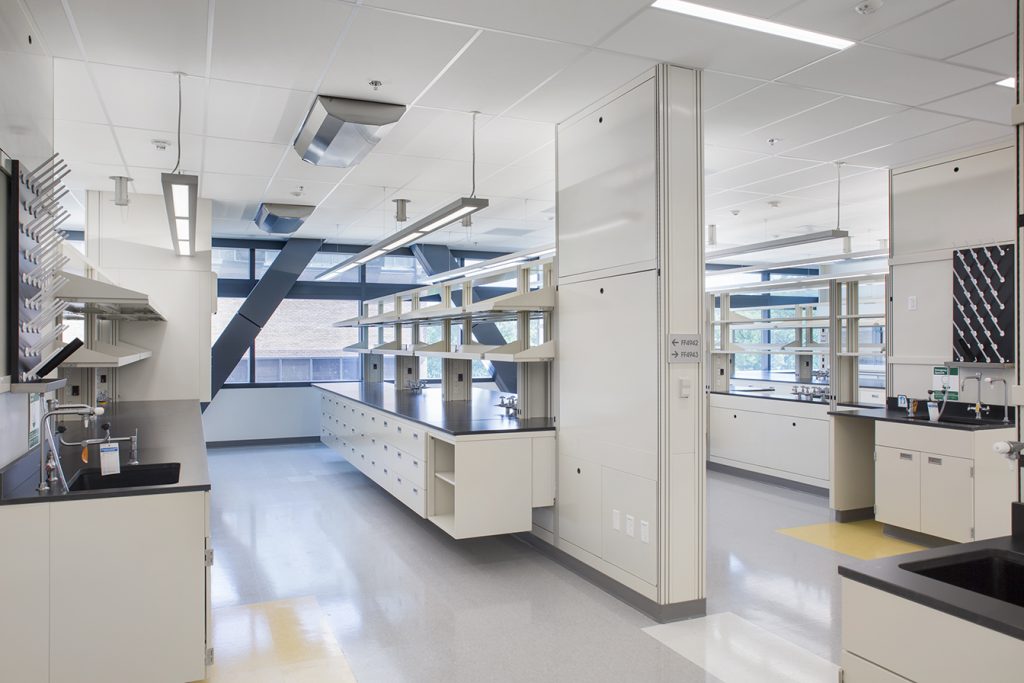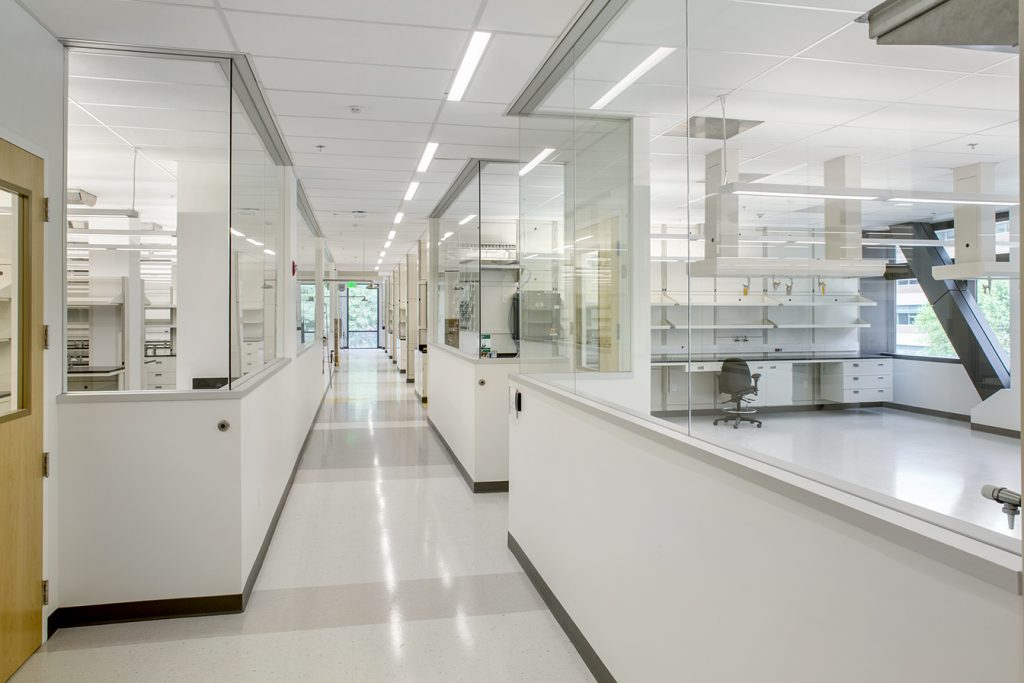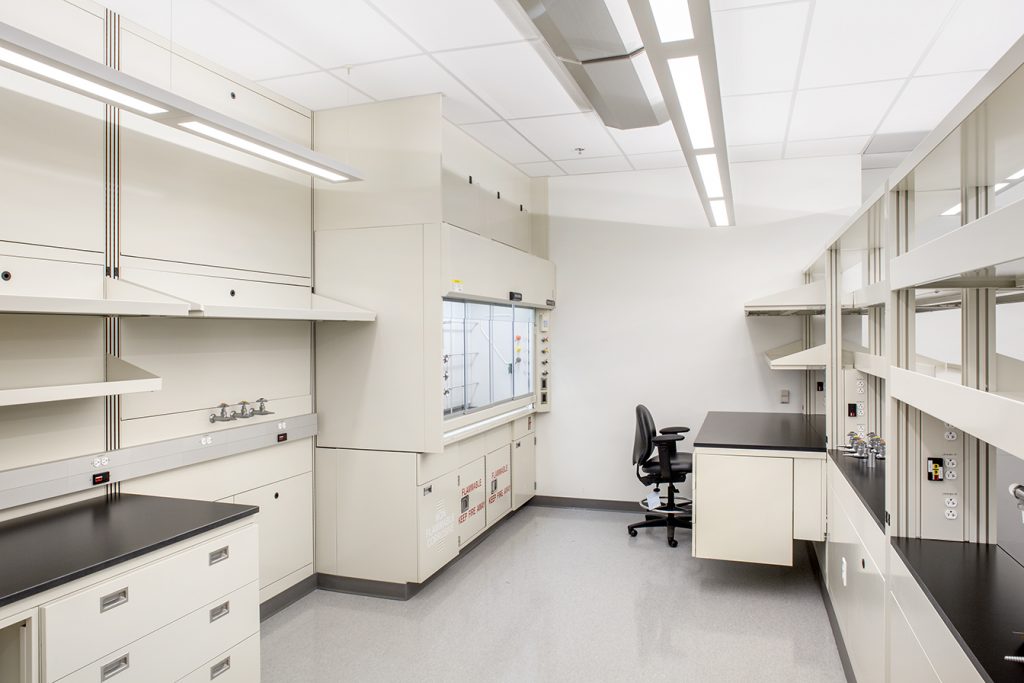 Notable Installations by the Interface Construction Corporation Team
+10,000 pieces of laboratory casework for Monsanto's new three story research building on the Chesterfield campus
Interface self-performed the installation of the interior laboratory casework prior to the completion of a weather-tight building, enabling the rough-in to begin ahead of schedule. Over two hundred truckloads of lab casework were received and installed on this project.
Key Project Personnel
Dennis Nash-Interface Project Manager
Stanford Richardson-Interface Project Engineer
Ricky Davis-Interface Superintendent
Alberici Constructors-General Contractor