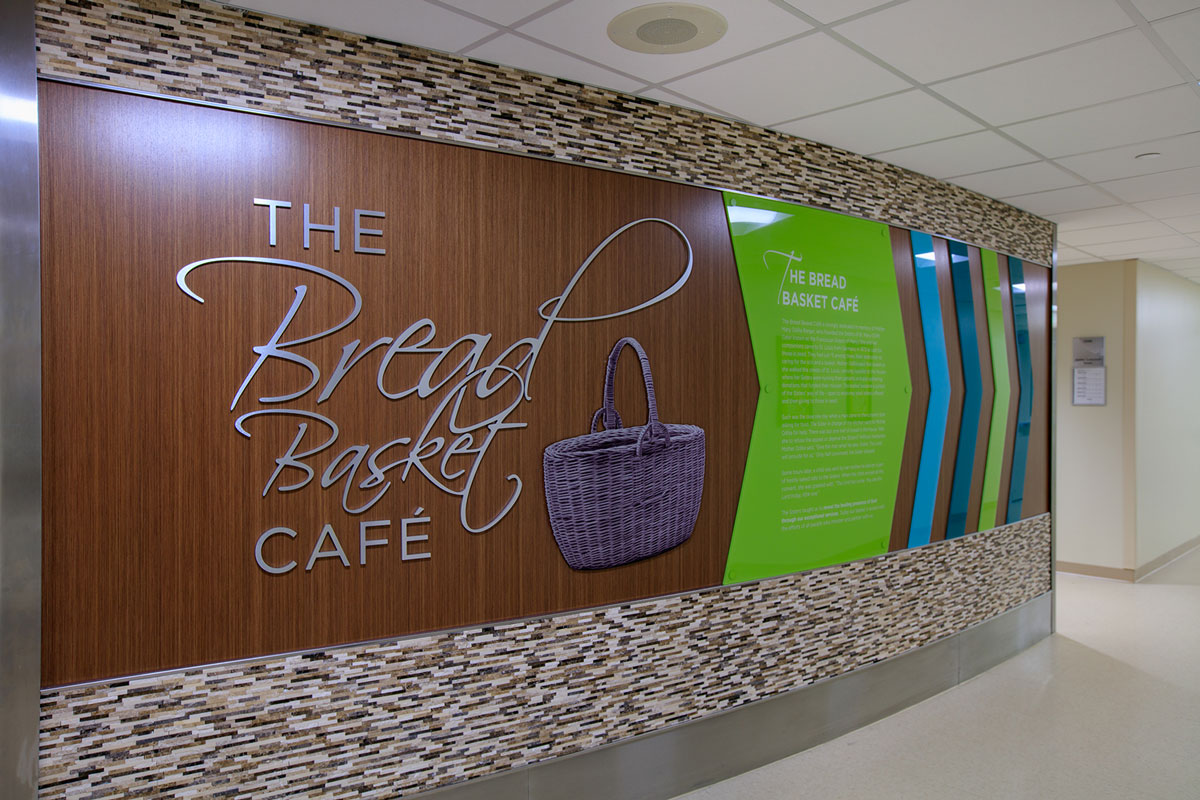 CLIENT AND PROJECT:
SSM St. Mary's Hospital Cafeteria,
St. Louis, MO
PROJECT TYPE: RENOVATION
Interface was selected for the cafeteria renovation based on their extensive experience with safety protocols in occupied construction zones and proven track record of on-time construction scheduling.
---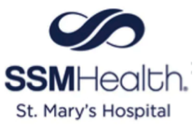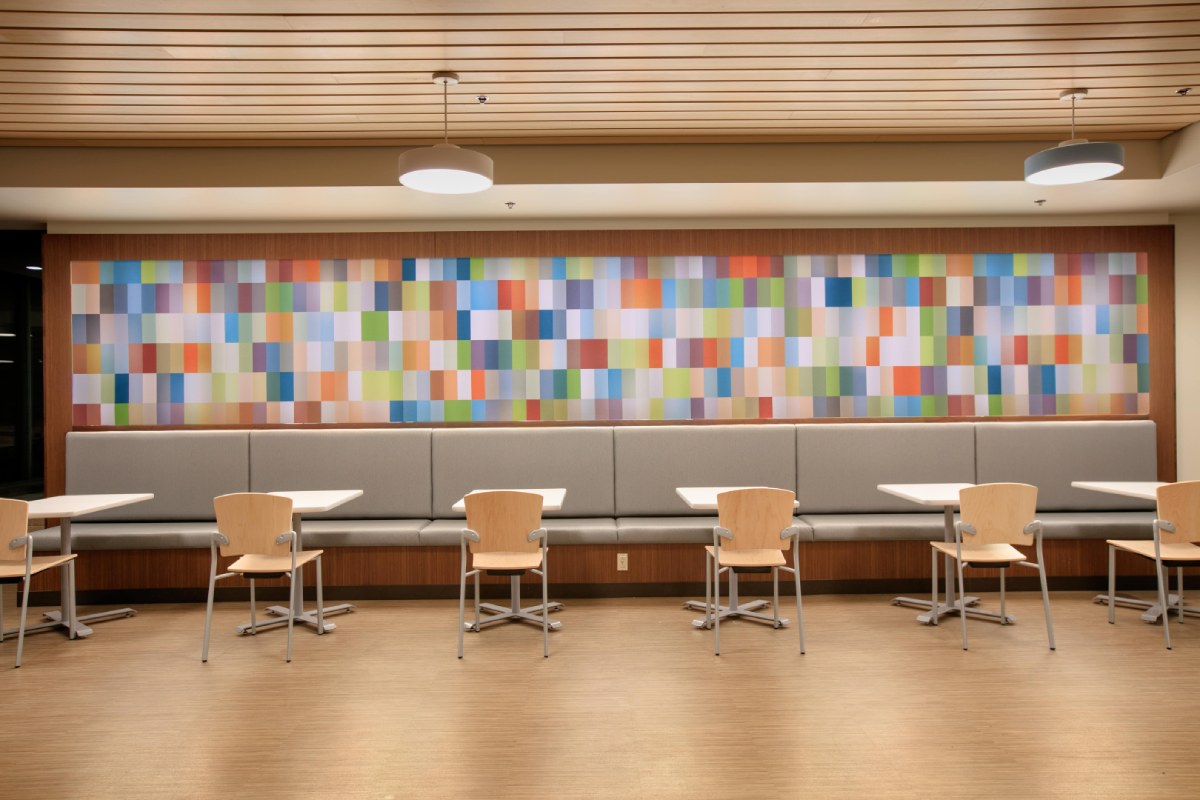 COMPLEX, OCCUPIED CONSTRUCTION
Interface completed the six-phase renovation with zero disruptions to the St. Mary's Cafeteria day-to-day operations in the servery and dining areas.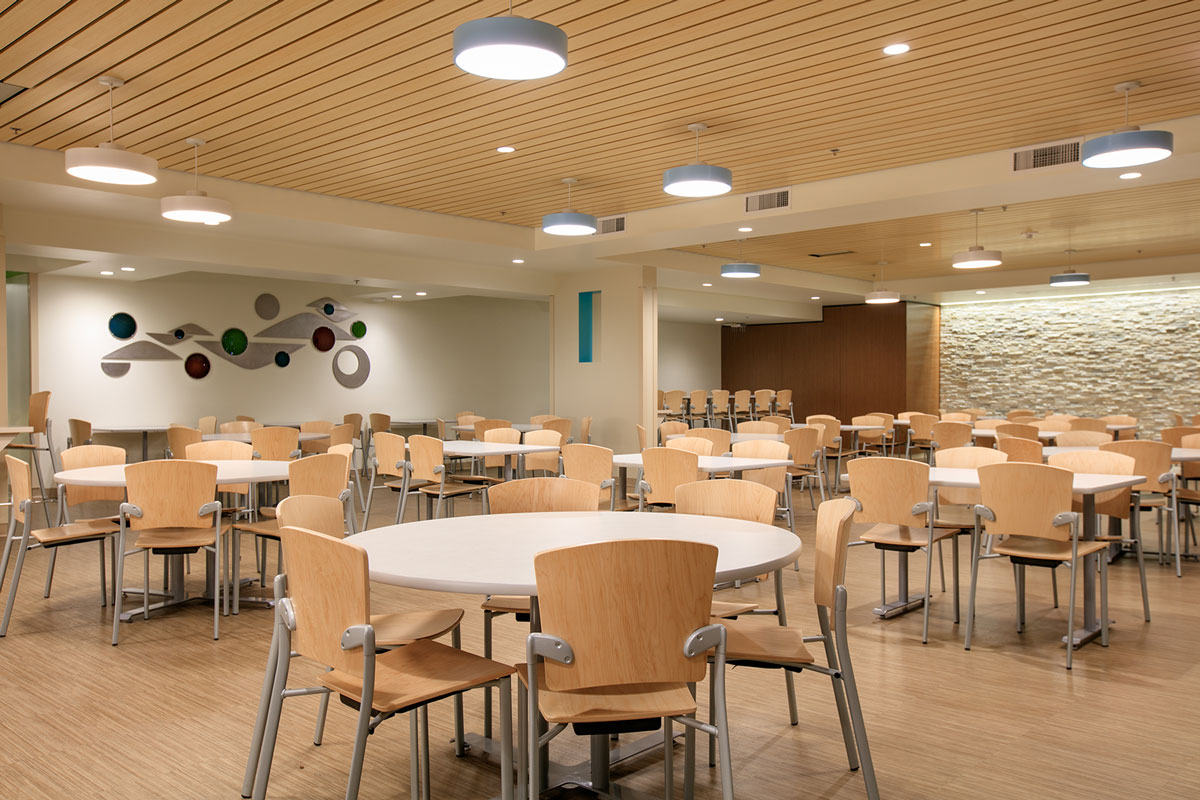 Notable Installations by the Interface Construction Corporation Team
Two dining halls, a micro-market area, cafeteria support spaces, new conference and meeting rooms and three exhaust hood systems with an Ansul fire protection system
A state-of-the-art servery provided by Ford Hotel Supply Company and precision casework for the newly recessed hot and cold wells, warming plates, and other stations fixed into curved countertop design
Interface self-performed the demolition, rough and finish carpentry, casework, doors, frames, and hardware, metal framing and drywall, acoustical ceilings, and wall protections. Enclosed temporary path-ways were implemented to provide safe public access to running dining and servery operations during construction.
Key Project Personnel
David Bira-Interface Vice President and Senior Project Manager
Jack Marty-Interface Superintendent
Lawrence Group-Architect